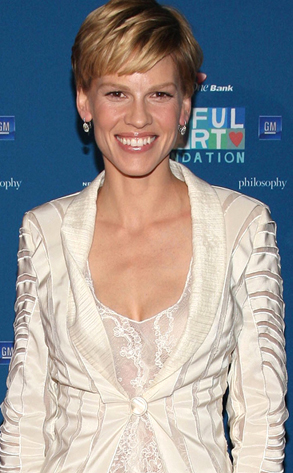 Jason Kempin/Getty Images
Hilary Swank's latest role: outpatient.
The two-time Oscar winner is back home for some R&R after undergoing what her manager characterized as a minor medical procedure to remove a small growth.
Swank was "experiencing some discomfort and went to see her doctor, who prescribed an immediate course of action that included a brief hospitalization to remove a small, benign growth," manager Jason Weinberg said in a statement.
"Her condition has been resolved and there are no continuing health issues, with the exception of some short-term rest and recuperation."
Weinberg did not provide any further details. Swank, who recently finished shooting the aviatrix biopic Amelia, returned to Los Angeles just days ago after spending time hobnobbing with fellow A-listers in New York during Fashion Week.