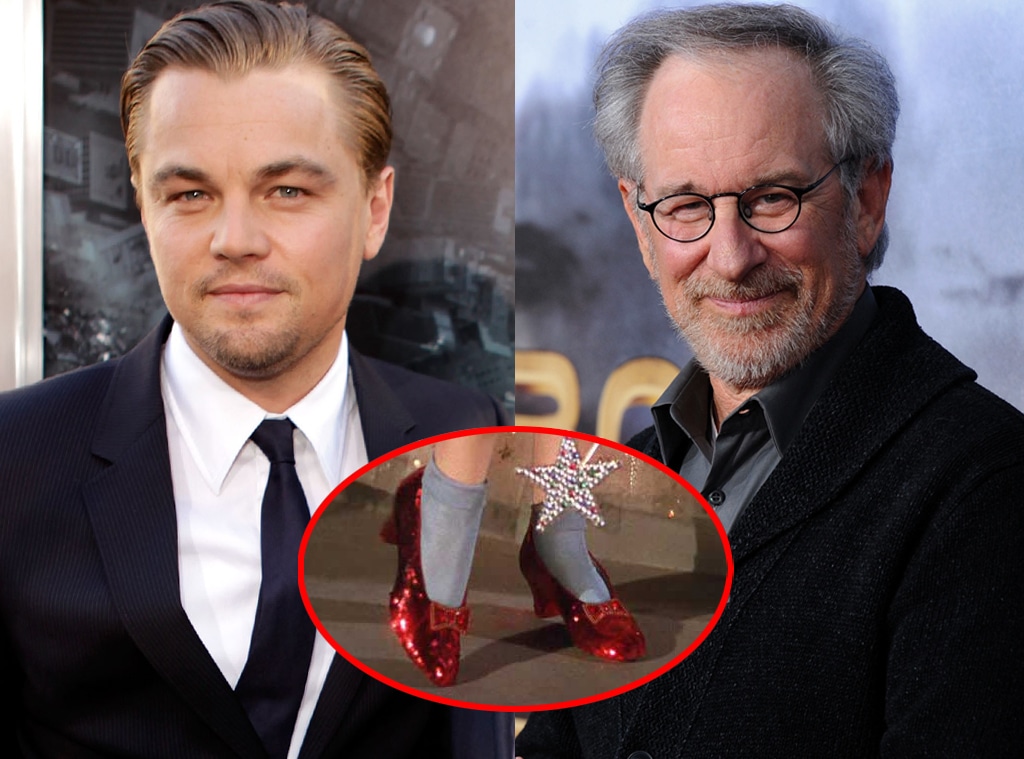 Jeff Vespa/WireImage; Frazer Harrison/Getty Images
Now this is some wicked footware.
Thanks to  Leonardo DiCaprio and a group of "angel donors"—including Steven Spielberg and Hollywood bigwig Terry Semel—the so-called "holy grail of Hollywood memorabilia" has now found a new home.
The Academy of Motion Picture Arts and Sciences announced today that they have acquired Dorothy's iconic ruby slippers from The Wizard of Oz. So will we get to see them?!
Yes!
This specific pair (one of four worn by Judy Garland in the 1939 classic) are called the "Witch's Shoes," and after 30 years on MGM's Culver City lot (among other places), the slippers worn during close-ups and the famous scene of Dorothy clicking her heels will now be displayed at the Academy Museum of Motion Pictures inside the historic May Company building, currently known as LACMA West.
"The ruby slippers occupy an extraordinary place in the hearts of movie audiences the world over," said Bob Iger, president and CEO of the Walt Disney Co. and chair of the capital campaign for the Academy Museum of Motion Pictures. "This is a transformative acquisition for our collection."
"Leo's passionate leadership has helped us bring home this legendary piece of movie history," added Academy CEO Dawn Hudson. "It's a wonderful gift to the Academy museum project, and a perfect representation of the work we do year-round to preserve and share our film heritage."
And you know what they say, there's no place like home.