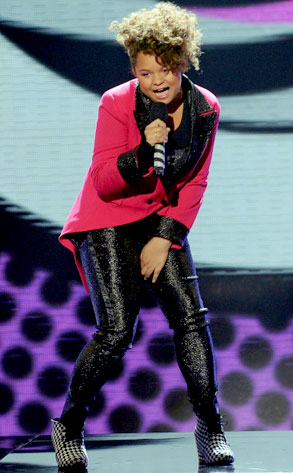 Ray Mickshaw / FOX
She may have lost out to Melanie Amaro for The X Factor crown, but boy, does this Crow seem ready to fly!
In what amounts to some sweet revenge, finalist Rachel Crow has scored a deal with Nickelodeon to star in her own comedy series and has signed with Columbia Records to release an album, Nickelodeon announced today.
The double whammy puts the spunky charmer in serious contention to be a multi-hyphenate threat along the lines of tween sensations Selena Gomez and Demi Lovato—albeit of the non-Disney variety.
Here are the deets of the deal…