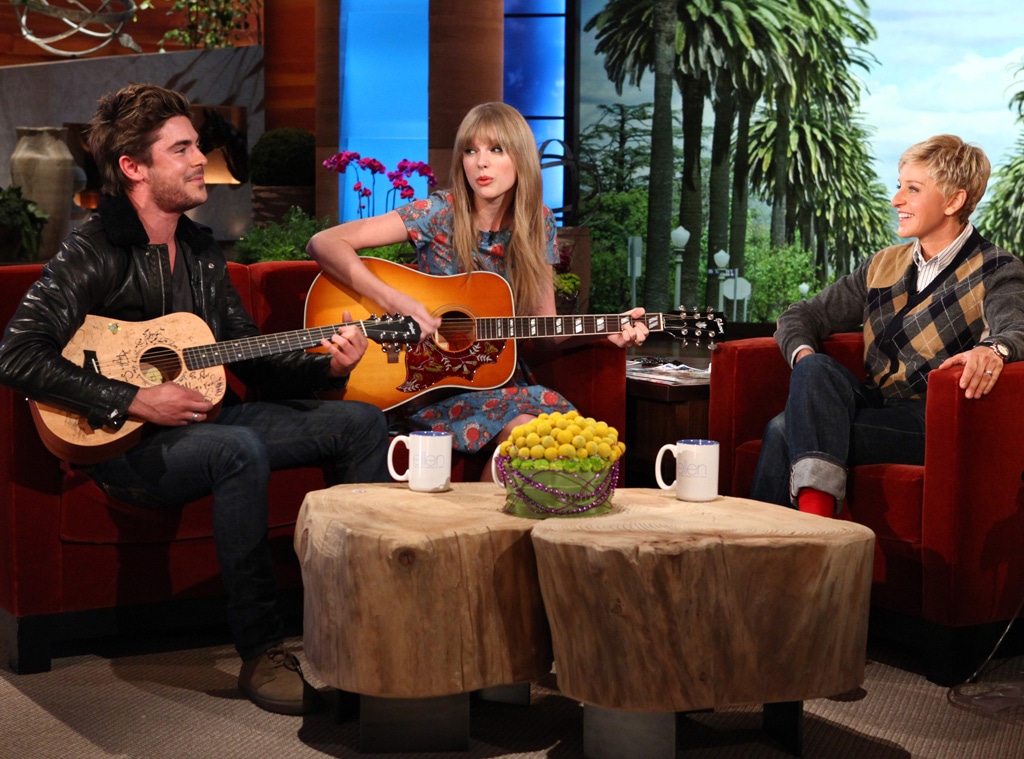 Michael Rozman/Warner Bros.
Zac Efron and Taylor Swift are making beautiful music together!
Calm down, folks—the two aren't dating. In fact, the cute costars, while out promoting their new animated movie, Dr. Seuss' The Lorax, on Ellen (airing today), insist they are not an item.
"We are not a couple," says Taylor when Ellen DeGeneres playfully brings up the rumors. "He's awesome, but we are not a couple."
OK, so they may not have won each other's hearts. But they are definitely putting a song in ours...
"Zac wanted to show you how he learned how to play guitar," Taylor tells Ellen. "I taught him how to play guitar...He had, like, one lesson and he's really good at it. I taught him how to play "Pumped Up Kicks" by Foster the People."
Sure enough, two six-strings are brought out so that Zac and Taylor can perform a little duet of the aforementioned tune. However, it quickly turns into a fun ditty about Ellen herself as the crooners change up the lyrics in a, well, "weird" way.
Check out the clip and see what we mean!