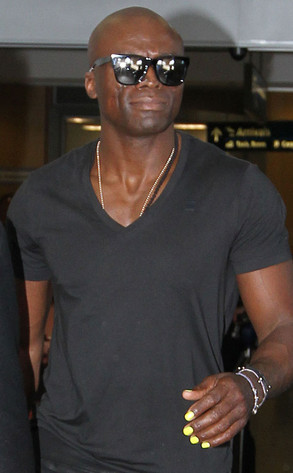 Andy Athineos/INFphoto.com
Try to peel your eyes away from that neon manicure Seal's got goin' on and focus.
Last month, Heidi Klum's estranged husband explained on Ellen his reasoning for continuing to wear his wedding ring, "I think it's just pretty much a token of how I feel about this woman. We have eight years. Eight wonderful years together. Just because we have decided to separate doesn't necessarily mean you take off your ring and you're no longer connected to that person."
Something must have changed, because now, the ring is off.