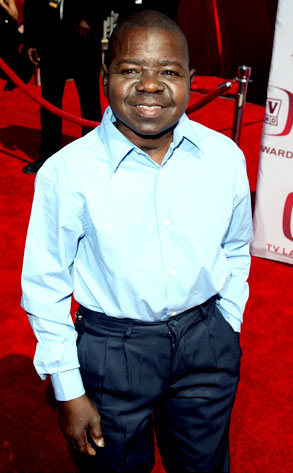 Jason Merritt/Getty Images
UPDATE: Gary Coleman has been charged with misdemeanor reckless driving and disorderly conduct for his alleged throwdown with a fellow patron at a Utah bowling alley after the man reportedly prompted Coleman's wrath by taking pictures of him with his cell-phone camera.
Coleman was notified of the charges through his attorney today, according to Lt. Bill Wright of the Payson Police Department.
____________________________________
Gary Coleman is in some serious doo-doo for a few diff'rent pokes. And jabs. And a mean front fender.
A (presumably former) fan has made the requisite trip to the courthouse to file the inevitable lawsuit against the onetime sitcom star over a photo op allegedly gone way wrong.
Colt Rushton, 24, claims that he was roughed up and then run over by the diminutive actor following a late-night confrotation at a Utah bowling alley 10 days ago.