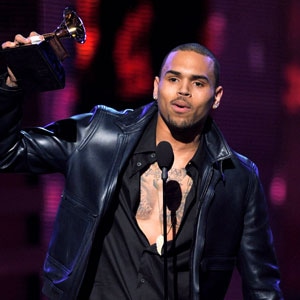 Kevin Winter/Getty Images
"HATE ALL U WANT BECUZ I GOT A GRAMMY Now! That's the ultimate F**** OFF!" was the first tweet sent out by Brown, which was later deleted. We guess (or hope) he realized that attitude isn't the best way to try and convince people that you deserve such an comeback honor.
So he tried again.
"IM BACK SO WATCH MY BaCK as I walk away from all this negativity #teambreezygrammy."
Maybe he'll do better next time. And yes, we're pretty sure there will be a next time.