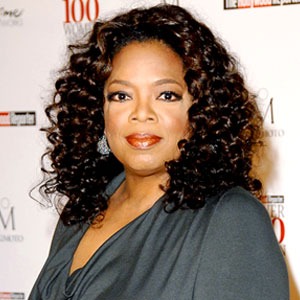 Jon Kopaloff/Getty Images
Let's get one thing straight: Oprah Winfrey doesn't beg.
She sends a polite albeit wholly policy-violating solicitation, removes it, than apologizes all while not quite getting what the fuss was about.
But she doesn't beg. We know this because in the wake of the fallout from her Nielsen viewer-seeking tweet over the weekend, the OWN honcho has seen fit to tell her followers that. Repeatedly.
It all began on Sunday night, when Oprah, whose OWN network has been in a bit of a ratings freefall since its relaunch last year, tweeted out a seemingly harmless plea to her followers.
"Every 1 who can please turn to OWN especially if u have a Neilsen box," she wrote in a tweet that has since been deleted from her feed (but not before getting RT'd ad nauseum).
In addition to a steady stream of backlash and criticism from fellow tweeters that the request was "desperate" and that she was obviously "begging for viewers" for her cable network, her request also caught the eye of the ratings company itself.
Turns out, networks (and that includes network heads with their names in the network title) aren't allowed to specifically target Nielsen subscribers with any attempts to change their viewing habits.
Cue an aha moment, and not the good kind.
"In accordance with our policies and procedures, Nielsen is reviewing this incident with our clients and we may withhold, breakout and/or make a note in the ratings," read a statement from the company. "We take any violation of our policy seriously and will work with clients to resolve the situation."
Oprah herself was quick to remove the offending post, but nevertheless persevered with defending why she wrote it in the first place.
"'Desperate' not ever a part of my vocab," she tweeted. "Just making a request, since I can't watch myself. Choice is yours."
"The word 'please' is used as courtesy not a beg," she replied to another online critic. To another, harsher reply, she wrote, "Huh? Corrupt? Me? You really believe that?
"Unethical a little harsh don't u think? Seemed like it made sense to me. Sorry if u're offended."
She seemingly came around eventually, and instead of allowing herself to be goaded into an online fight by fellow tweeters, she harnessed her inner Oprah and instead tried another tact.
"You really are more than a number," she wrote.
Ah, much better. Let the healing begin.