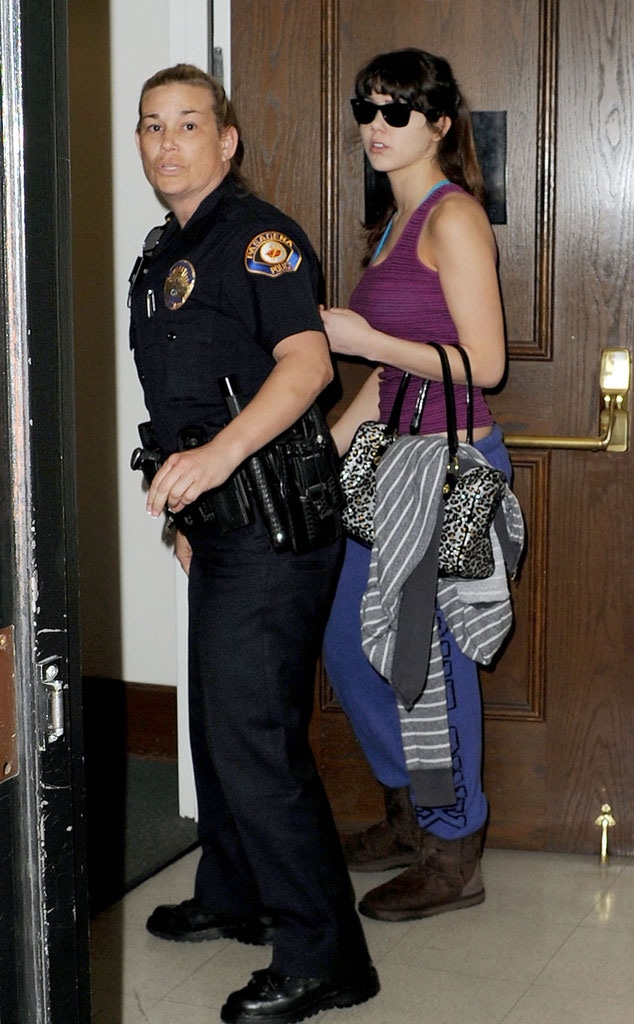 Ben Dome/PacificCoastNews.com
Claire Sinclair says she'll give Marston Hefner a chance to come clean.
The 2011 Playmate of the Year exclusively tells E! News that she is "not going to press charges" against Hugh Hefner's 21-year-old son, who was arrested last night at their L.A.-area home for allegedly assaulting Sinclaire.
But Sinclair, who was seen arriving at the Pasadena Police Department to obtain an emergency protective order earlier today, does have a few stipulations.
"All I want," the 20-year-old told E! News, "is for Marston to give a public apology and I want him to get psychiatric help. I want him to admit that he did hit me more than once.
"If he can do all of that and get help, I will never press charges. That's all that I want at this point. Playboy let me know this afternoon that he will be doing this, so I just hope they stick to their word."
Meanwhile, an emergency protective order typically is good for three to five days, giving the petitioner time to file a request for a temporary restraining order with a judge—if that comes to pass, in this case.
Marston is the older of two sons that his famous dad had with ex-wife (and 1989 Playmate of the Year) Kimberley Conrad. He was released from custody this morning after being booked on one count of battery on a spouse (which can include a domestic partner) and posting $20,000 bail.
Hugh Hefner expressed confidence to People that things will work out for the best, whatever that may be.
"If they care about each other, they'll patch it up," Hef said.