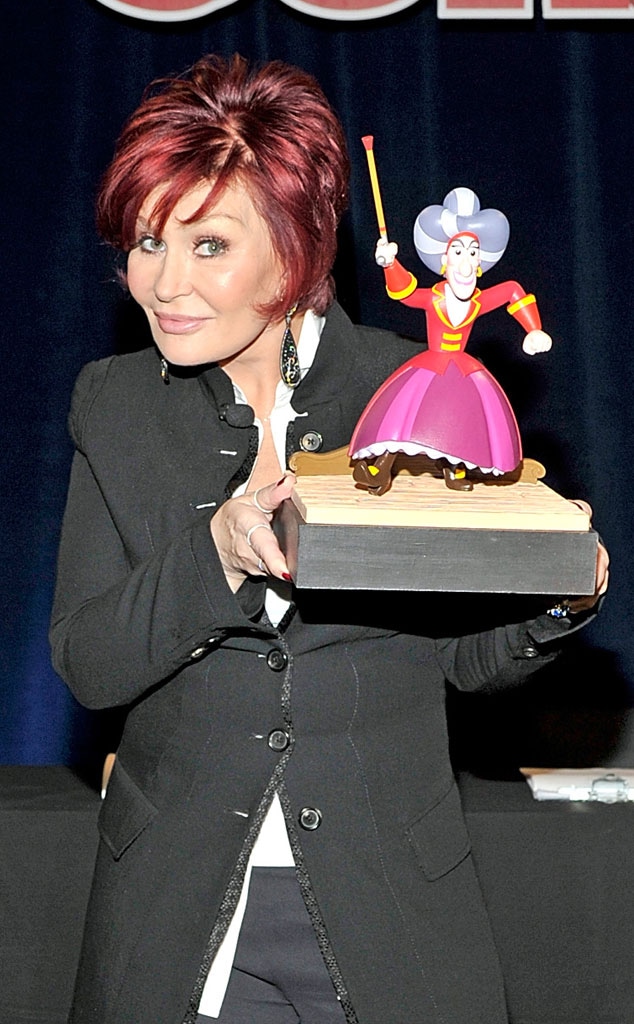 Joe Corrigan/Getty Images
Everyone handles death differently.
But for Sharon Osbourne, Ozzy Osbourne's manager-wife and cohost of The Talk, the sudden passing of Whitney Houston only hours before a pre-Grammy bash thrown by music mogul Clive Davis prompted her to skip the festivities.
Here's what got Sharon so emotional when she talked to E! News exclusively while in town for New York City's annual Toy Fair.
"I watched the Grammys last night. I didn't go to the Clive Davis party," she told us.
Osbourne also expressed amazement that Davis' annual party in a ballroom at the Beverly Hilton Hotel went on despite the fact the pop diva literally died hours before in her fourth-floor suite and investigators had yet to remove the body.
"I do not know how people could have gone to the party knowing that Whitney was still in that building dead," the America Got Talent judge said.
Osbourne was quick to note however that she wasn't judging those who did attend.
"And just the sorrow. I just couldn't. There was no way I could go drink and eat and be social. For me it wasn't right," she admitted.
For those who did attend, they listened to Davis—who was Whitney's mentor and discovered her when she was just a teenage—tearfully remember the legendary singer as a "beautiful person" and a "talent beyond compare."
As for the hastily put together tribute to Whitney during last night's Grammy ceremonies, Osbourne praised the show's host, LL Cool J, for setting the right tone and thought it was very moving.
"I thought LL Cool J handled it so beautifully," she said. "I think he did a really great job. I loved his prayer."
Osbourne was in New York to promote her recurring voice role as Mama Hook, mother to Peter Pan's naughty nemesis Captain Hook, in the Disney Junior animated series Jake and the Never Land Pirates.