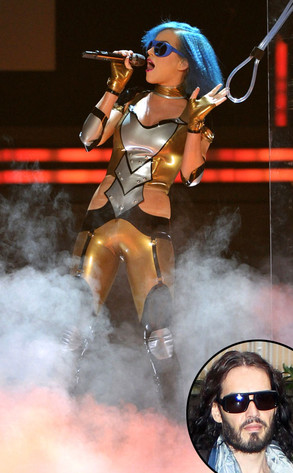 John Shearer/WireImage; Colin MacFarlane / Splash News
Katy Perry's hair may be blue, but we're guessing Russell Brand is seeing red after the Grammy Awards last night.
During the show, Katy took to the stage to perform "Part of Me," her new breakup song from the special edition of her album Teenage Dream: The Complete Confection.
And while Russell, who filed for divorce late last year, wasn't explicitly mentioned in Katy's ditty, the lyrics seemed to single out her ex...