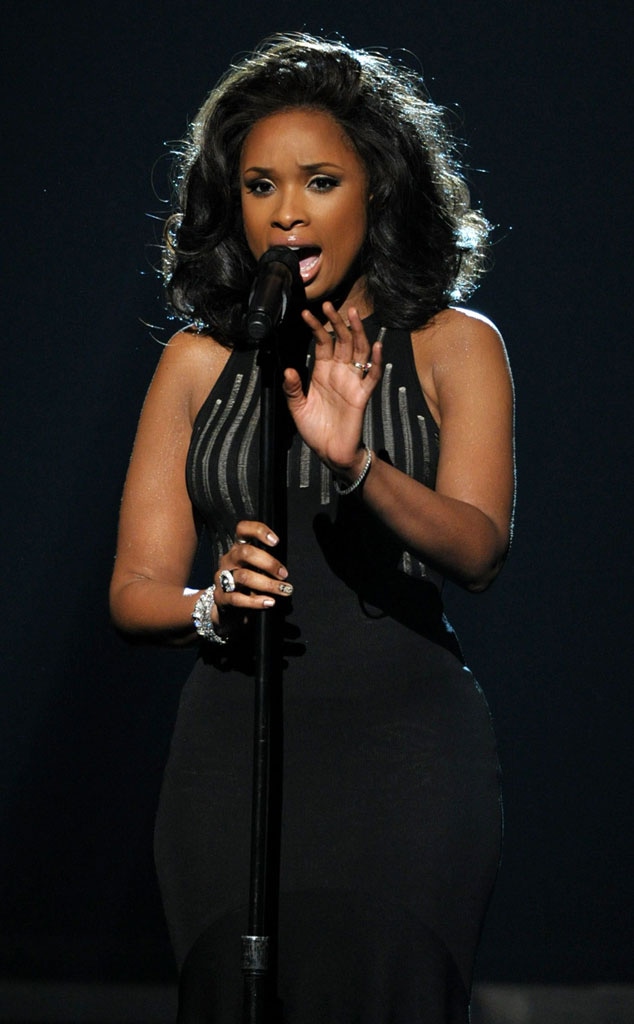 John Shearer/WireImage
Where do broken hearts go, indeed.
The 54th Annual Grammy Awards had already started off in singular fashion, with LL Cool J offering up a prayer for the late, beyond-great Whitney Houston following Bruce Springsteen's show-opening performance.
But the most wrenching, yet paradoxically uplifting, moment of the night belonged to Jennifer Hudson, who overnight was tasked with presiding over the musical tribute to Houston, who died just yesterday afternoon.
Right after the in-memoriam tribute montage ended with Houston's photo, Hudson broke into "I Will Always Love You," the Dolly Parton original that became one of the biggest songs of all time when Houston covered it on The Bodyguard soundtrack—which won Album of the Year in 1994.
Hudson took the applause in stride, fanning herself to ward off the tears that had been threatening to break through since she uttered her first note. But her voice remained strong and the song, which topped the iTunes Top 10 yesterday (for the first time in the online music store's history), provided a fitting emotional release.
It was a fairly short homage, but, then again, there was no such plan in place approximately 27 hours ago.