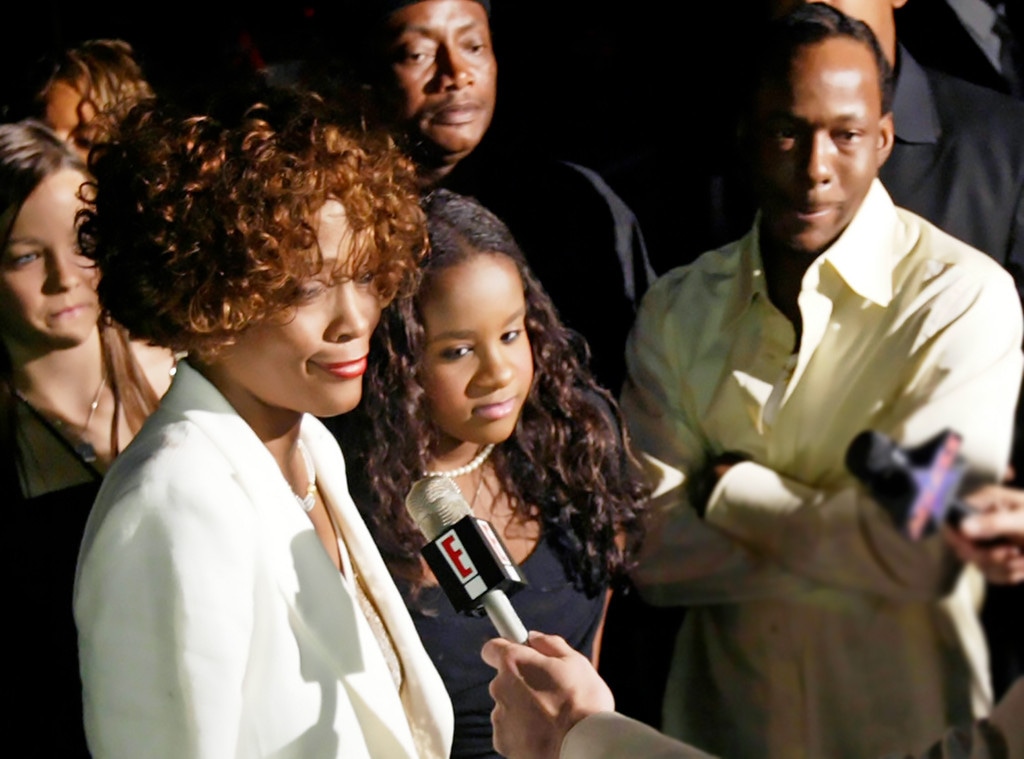 Todd Bennett/Getty Images
Whitney Houston and Bobby Brown's daughter, Bobbi Kristina,is feeling better.
The only child of the troubled twosome has been released from Cedars-Sinai Medical Center in Los Angeles, E! News confirms.
The 18-year-old was rushed to the hospital early Sunday from the Beverly Hilton following the sudden death of her mother. A source close to the family confirms that Bobbi Kristina was treated for a stressed-induced panic attack just hours after an initial trip to the hospital after suffering a "breakdown" in the wake of Whitney's death.
Meanwhile, Bobby has canceled a concert appearance tonight with New Edition to fly to Los Angeles to be with his daughter during ths difficult time.
Bob Skoney, the beneral manager of the Nashville Municipal Auditorium tells E! News that "Bobby Brown will not be appearing tonight with the New Edition. New Edition and [opening act] Gary Owen will commence the concert at 7 p.m."
New Edition agent Jeff Allen confirms that Brown was taking an evening flight back to Los Angeles.
During the group's reuninon concert in Southaven, Miss. last night, Brown told the crowd, "Just say a prayer for my daughter, say a prayer for her mother, and if you find the time please say a prayer for me because I am going to need it."
Phil Turner Jr., a relationship counselor and author from Cordova, Tenn., attended the show last night with his wife and tells E! News that the concert started late. "As I look back now, they were rehearsing ths music of the song where Bobby pays tribute to Whitney Houston."
"The MC for the night, Stan Bell, a local radio DJ, came on stage and confirmed that Houston had indeed passed away, but Bobby said the show must go on."
At first, Brown did not appear on stage, but when he did, Turner said the "crowed went crazy."
"Bobby appeared to sob in between songs and the other members of New Edition would grab him and put their arms arround him. Bobby would go off stage and come back on. He was very emotional."
Turner described the audience's reaction as "sympathetic, regardless of everything, all the ups and downs of Bobby and Whitney, the crowd seemed to feel he deserved their sympathy. I think that many wanted to so their support for Whitney through Bobby."
Brown released a statement today, requesting that everyone respect his and Bobbi's privacy during this difficult time. 
—Reporting by Holly Passalaqua