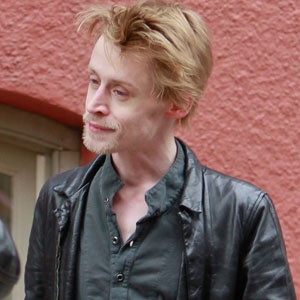 Guillermo Bosch/INFphoto.com
Macaulay Culkin doesn't want to face the music—literally.
The actor—who made headlines after photos revealing his extremely thin stature hit the web—bailed on deejaying at Le Poisson Rouge in New York City's West Village last night.
But being the gracious guy he is, Culkin left his iPod as a substitute and turned the event into a charitable opportunity.
A sign was posted letting fans know that "Mack" would not be on the turntables that night and instead, that "the iPod has arrived" and changed the event to a food drive, allowing people to get in free if they donated canned goods.
But why was Macaulay MIA?
"He's here all the time. He comes pretty often. Tonight, something just came up and he couldn't make it," a club employee told People. "But he did drop off his iPod—that's what's playing. It's a shame he's not here, because he always plays really good music."
When contacted by E! News, Culkin's rep repeated the same statement as yesterday about their client being in "perfectly good health," with the additional note that, "The massive media attention towards the status of Mr. Culkin's health is unnecessary but duly noted." 
—Reporting by Holly Passalaqua