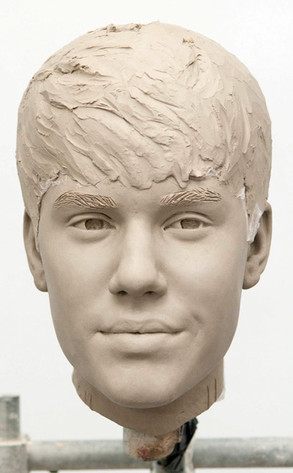 Justin Bieber did the tourist thing—and came face-to-face with himself in the process. Well, kinda, sorta.
It seems the teen sensation brought along a couple of friends with him to check out the Madame Tussauds wax museum in Hollywood on Tuesday.
However, unlike other folks who come in, the singer has a figure waiting to be unveiled there next month to celebrate his 18th birthday.