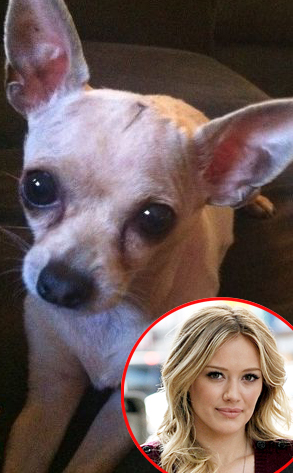 Twitter; PacificCoastNews.com
Hilary Duff sure is going to be a good mom.
The 25-year-old singer-actress already dotes on her menagerie of animals as if they're her children!
Her beloved Chihuahua, Lola, recently underwent brain surgery. "[She] was having terrible seizures," Duff tweeted. "She had a shunt put in her scull2drain fluid off her brain & now is doing great."
As for the pregnant star's real baby-to-be? Duff tweeted that her future son is…