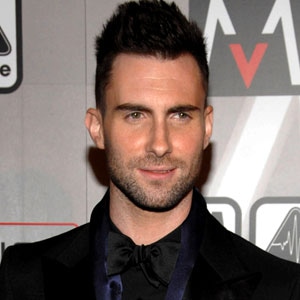 Jean-Paul Aussenard/WireImage.com
The man with moves like Jagger is now moving into the record label business.
Maroon 5 frontman and Voice coach Adam Levine announced today the launch of 222 Records.
What's more, he's already signed on his first artist!
So which singer is no doubt filled with, er, glee right about now?
Matthew Morrison!
"I am excited to be working on my next album with such an incredible singer, writer and producer as Adam Levine," the Glee star said in a statement. "Adam and I share the same vision as we begin working on my record together."
Naturally, Levine also shared his enthusiasm for both his new endeavor as well as the chance to collaborate with Morrison.
"Starting my own label has been a long-time goal of mine and I am thrilled to be at the point in my career where it is finally happening," he stated. "I am excited for everyone to hear Matthew's forthcoming album. Great things are in store for him with this release."
222 Records will release Morrison's sophomore album sometime this spring.