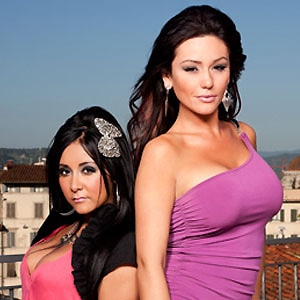 MTV
Heads up, Jersey City! Snooki and JWoww are comin' your way.
Just a week after the powers that be over in Hoboken, N.J., denied MTV permission to shoot its Jersey Shore spinoff featuring the two gals there, the Garden State's second-largest city has agreed to let them do so.
"My view is the more people that see anything about Jersey City and see what we have in Jersey, the better it is for Jersey City," Mayor Jerramiah Healy told WNYW.
Last week, Hoboken Mayor Dawn Zimmer stated in a letter sent to MTV and obtained by E! News that "in the interest of public safety and quality of life," a permit had been denied, adding that "any attempts to film in a manner that is not permitted without a permit will be dealt with immediately and aggressively by the City of Hoboken."
Production on the show is slated to begin this month.