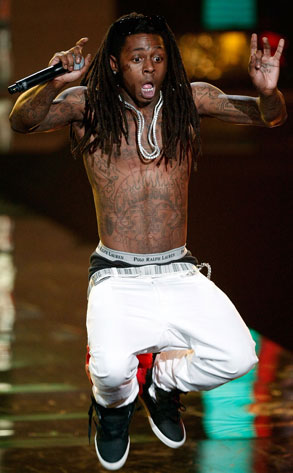 Kevin Winter/Getty Images
There's no hardware to prove that Lil Wayne is the best rapper alive. But right at this moment, he's certainly the most nominated rapper around.
Tha Carter III's mastermind has scored a leading 12 nominations heading into the third annual BET Hip-Hop Awards next month, including nods for Hustler, Lyricist and MVP of the Year. His chart-topping "Lollipop" is up for Track of the Year, Best Hip-Hop Video and—yay, 21st century—Hottest Ringtone.
After becoming the first album since 50 Cent's The Massacre in 2005 to move 1 million copies in one week, Tha Carter III has gone on to sell more than 2.5 million copies—both statistics that make Lil Wayne a solid favorite to take home that MVP trophy.
No slouch but still in second place is Kanye West with seven nominations, among them CD of the Year for Graduation and Track of the Year and Best Hip-Hop Video for "Good Life."
The paparazzi's favorite MC and Lil Wayne will also face off against each other for MVP, Lyricist and Best Live Performer honors.