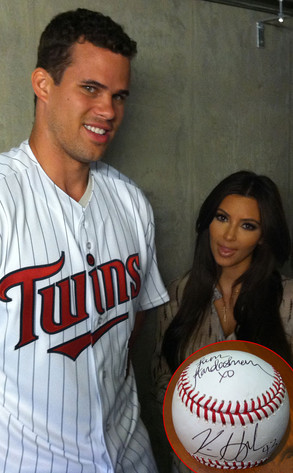 Courtesy of Chris Iles/Minnesota Twins
Kim Kardashian and Kris Humphries may have thrown everyone a curveball with their 72-day marriage, but that won't stop some peeps from trying to score a financial home run from their split.
The Minnesota Twins are auctioning a baseball that the then-couple signed after hometown boy Humphries threw the first pitch at a Twins game last July.
But in a case of commerce imitating life, things are not going smoothly.