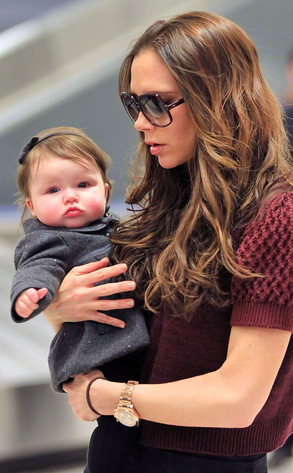 Jackson Lee / Splash News
Now arriving on time at Gate 3: stylish mama with equally snazzy toddler!
Victoria Beckham was snapped today at JFK Airport with her nearly 7-month-old baby, Harper, and both seemed to be flying the fashionable skies.
Mother and daughter made a splash in snappy duds that didn't belie a hint of sartorial turbulence...