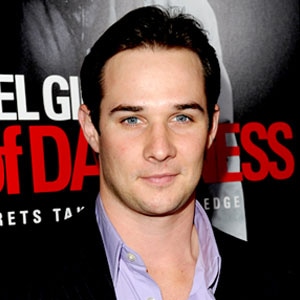 Kevin Winter/Getty Images
Ryan Merriman's final destination? Probation.
A Newport Beach, Calif., judge today sentenced the Final Destination 3 and Deep End of the Ocean star to probation and an accelerated alcohol education course stemming from his DUI arrest last November.
A court clerk confirmed to E! News that Merriman pleaded no contest today in Newport Beach Court to one count of driving under the influence with a blood-alcohol level of 0.08 percent or more. Another DUI count was dismissed.
In exchange, the 28-year-old thesp was ordered to spend nine months in a first-offender alcohol program in addition to receiving three years' unsupervised, informal probation. He must also pay a $390 fine plus fees.
In other words, it's the shallow end of the criminal justice system.
Merriman got into this mess when he was pulled over for a routine traffic violation and cops suspected he had been boozing. After flunking a field sobriety test, the actor was taken into custody and booked at a nearby police station.