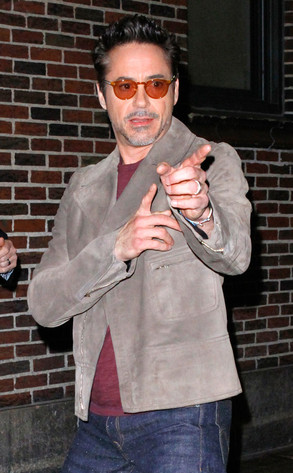 Donna Ward/Getty Images
We knew Robert Downey Jr. had it in him. We just weren't sure how far Susan Downey would let him go.
Considering we could only find "Exton"—the name the couple bestowed on the presumably adorable baby boy they welcomed today—in the Oxford Dictionary of British Place Names, it appears that Downey has gone with a regional theme when it comes to his sons, his eldest being Indio (the California town where the Coachella music festival takes place!).
"Devon. Exton (1242). 'Farmstead on the River Exe'. Celtic river-name + OE tūn," reads one of four entries for "Exton."
But we doubt Exton will have any trouble fitting in among his peers, especially if he's schooled in the Hollywood area. All his parents have done is given him a funny little name in a town full of funny little names.
And we've got a gallery pointing out the funniest—enjoy!