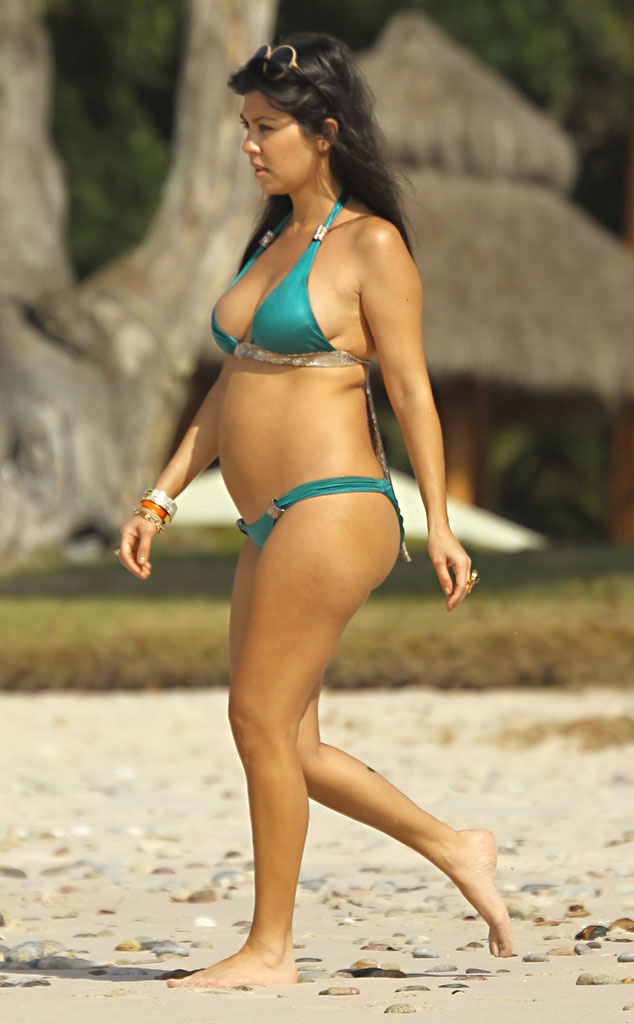 Brian Prahl / Splash News
Kourtney Kardashian isn't letting a little thing like pregnancy get in the way of having some fun in the sun.
The 32-year-old E! reality star proudly showed off her burgeoning baby bump while sporting a sexy two-piece during a family vacation down in Mexico at the end of January.
It was a low-key affair, with the soon-to-be mother-of-two spending some quality time with just her boyfriend, Scott Disick, and the couple's 2-year-old son, Mason, as they frolicked in the sand and surf.
Kourtney happily announced last November that she and Scott are expecting another child.
And if Mason's recent birthday bash is any indication, the kid's gonna have it good!