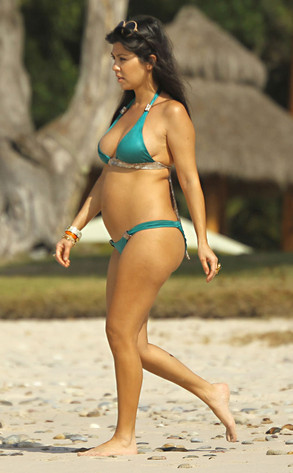 Brian Prahl / Splash News
Kourtney Kardashian isn't letting a little thing like pregnancy get in the way of having some fun in the sun.
The 32-year-old E! reality star proudly showed off her burgeoning baby bump while sporting a sexy two-piece during a family vacation down in Mexico at the end of January.