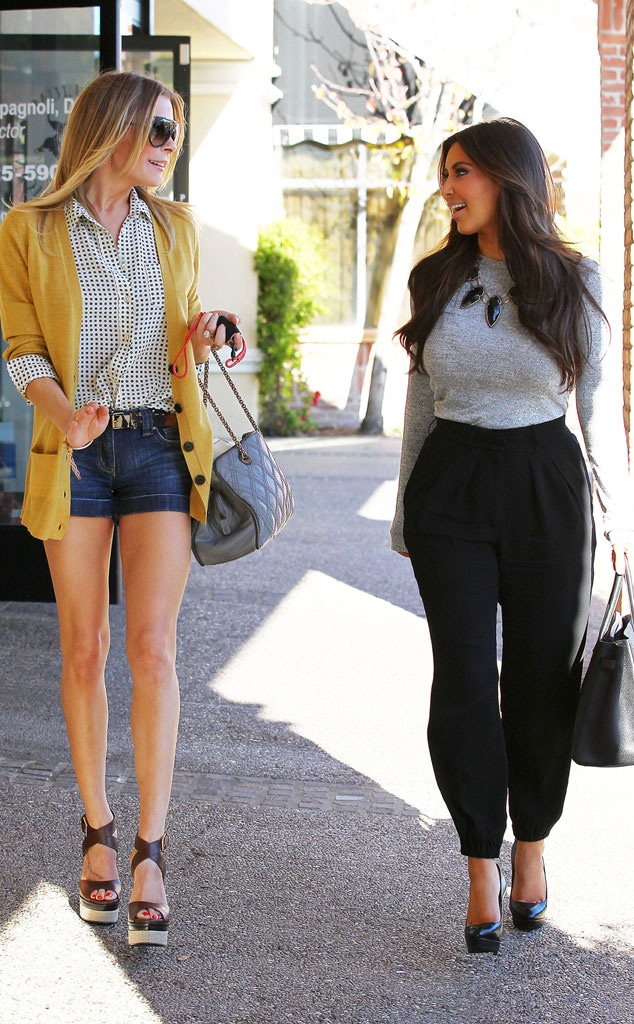 GSI Media
Kim Kardashian and LeAnn Rimes both love the same man: Jesus Christ!
On Sunday, the duo attended Life Change Community Church service in Agoura Hills, Calif.
Kardashian, 31, and Rimes, 29, are also both fans of Brad Johnson, the church's esteemed pastor…
But the E! reality icon and the hit-making country star weren't the only ones singing from the hymn book. Kourtney Kardashian, Mason Disick and Kris Jenner joined Kim at the service, and Rimes' hubby Eddie Cibrian joined her for worship.
"Great seeing you and the fam," LeAnn tweeted to Kim. "See you soon! Xoxo"
Kim, who described her churchgoing Sunday as the "perfect day," echoed Rimes' enthusiasm. "You too babe!" she replied. "See you soon! Xoxo"
For Rimes, who is recovering from minor mouth surgery last week, some spiritual healing was just what she needed. She tweeted to a fan that "friend and hubby time always helps" on the road to recovery.
These two gals seem like they'd be fun Bible-study buddies!