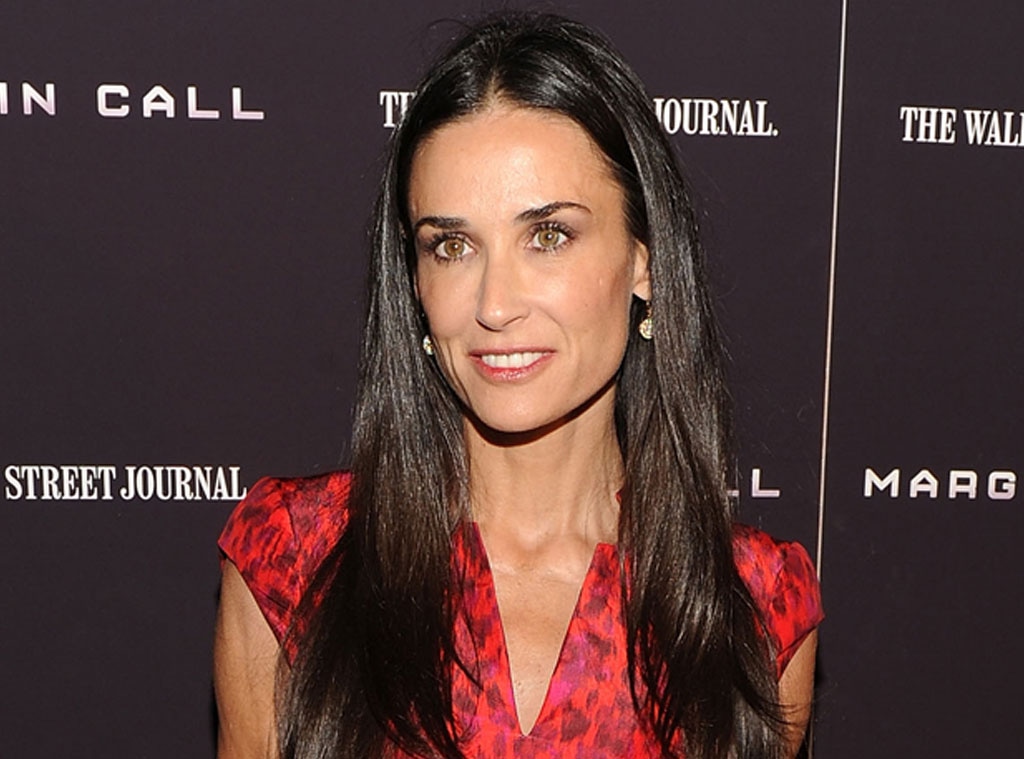 Jason Kempin/Getty Images
Demi Moore is so not alone.
The actress has checked into Cirque Lodge, a $30,000-per-30-days treatment center in Utah (there are facilities in Sundance and Orem), which keeps patients busy with traditional forms of psychological therapy as well as outdoor activities and other feel-good, healthy pastimes.
But while Moore's journey is her own, the Margin Call star is following in the footsteps of a host of celebrities who needed to get away from it all to deal with whatever issues were bringing them down.
Here are five other stars who have lodged at le Cirque:
2011 Lindsay Lohan / WhoSay
1. Lindsay Lohan: The demon-battling starlet's third—and, at the time, seemingly most successful—trip to rehab in 2007 was to Cirque Lodge. She reportedly spent time hiking, river-rafting and 12-stepping before a court appearance that August that launched the since-endless term of probation she's been on.
Randall Michelson/WireImage.com
2. Mary-Kate Olsen: Ashley's thinner-than-usual twin checked into Cirque in 2004 with an "eating-related disorder," her camp flatly denying that the then-18-year-old had substance abuse issues. M-K originally intended to stay for four weeks, but ultimately extended her visit to six weeks. The pint-size hundred-millionaire was a student at NYU at the time.
3. Chris Klein: Less than a week after his second arrest for DUI, the American Pie star checked into Cirque for 30 days in 2010 to take part in an addiction program. Though he had pleaded guilty to his previous DUI, the combination of rehab and crafty plea-dealing allowed Klein to move on with his life as a free man—albeit one on probation.
Tony Barson/WireImage.com
4. Kirsten Dunst: A few months after her rep admitted the Spider-Man star was in treatment but denied she was at Cirque Lodge, the actress exclusively revealed to E! News in May 2008 that she did, in fact, go there—for depression. "I was struggling, and I had the opportunity to go somewhere and take care of myself," Dunst said, noting that her doctor recommended the place. "I was fortunate to have the resources to do it."
5. Eva Mendes: Also in early 2008, the Hitch star went to Cirque to "proactively attend to some personal issues"—issues that she never revealed. In a sit-down with Interview magazine that summer, she said that "for all the stuff that came out a few months ago about substance abuse, there were so many wrong stories."