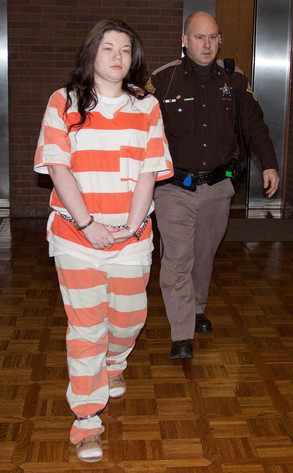 Splash News
Teen Mom's Amber Portwood wasn't sent to jail following her hearing Monday morning, but she is on her way to court-ordered rehab.
A Madison County clerk tells E! News that the MTV reality star was sentenced to two years on her probation violation and three years on the drug violation (authorities found a prescription medication that she had no prescription for in her purse in December). However, the sentence was stayed (that is, put off for a period of time to see if further developments should affect the sentencing) pending Portwood's acceptance and completion of an intense drug rehabilitation program.
So what's next for little Leah's mom?