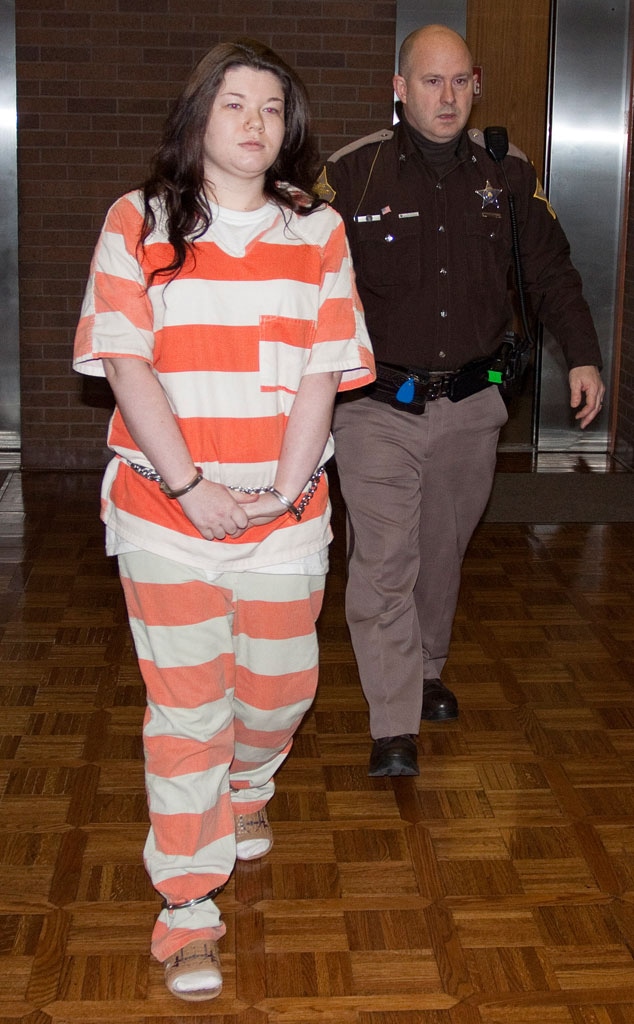 Splash News
Teen Mom's Amber Portwood wasn't sent to jail following her hearing Monday morning, but she is on her way to court-ordered rehab.
A Madison County clerk tells E! News that the MTV reality star was sentenced to two years on her probation violation and three years on the drug violation (authorities found a prescription medication that she had no prescription for in her purse in December). However, the sentence was stayed (that is, put off for a period of time to see if further developments should affect the sentencing) pending Portwood's acceptance and completion of an intense drug rehabilitation program.
So what's next for little Leah's mom?
She'll be held in custody until Thursday. Then she'll be taken around 2 p.m. to Madison County Drug Court.
If the drug court officials decide that Portwood is suitable for the drug rehab program, she will be released from custody and entered into the program. (The program is not inpatient and she would be allowed to live with her mother while in treatment.)
Depending on what is determined on Thursday, she could be ordered to participate in the drug program for a minimum of 18 months and a maximum of three years. If at any time she fails to participate and complete the program, she could be sent to jail to serve the entire five-year stayed sentence.
If the drug court decides she is not suitable for treatment, then Portwood would be allowed to return to court and withdraw her guilty pleas and have a trial on the probation violation and the drug possession charge.
The reality star's mom, Tonya Portwood, tells E! exclusively that she doesn't agree "with the 60-month probation," adding,  "I think they are using her as a prime example to make themselves look good for political reasons...I don't think she should have received the punishment she was given [in the first place]."
—Reporting by Katie Rhames and Claudia Rosenbaum