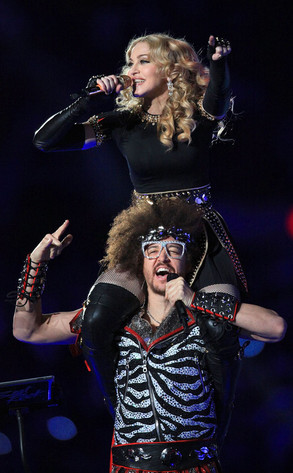 Christopher Polk/Getty Images
Ah, the Super Bowl.
Before celebs cheered the New York Giants on to victory Sunday evening, it was time to party at some big bashes in Indy. But, just in case you missed that, or Katy Perry's Tim Tebow shout-outs while you were whipping up game-day grub, no need to worry.
We've got all the deets on that and much more, right here.