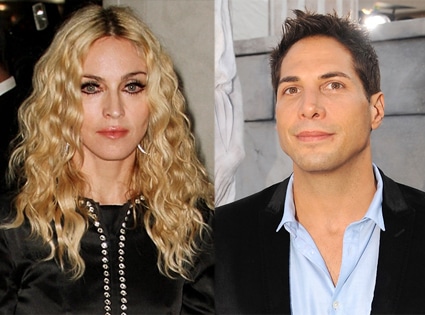 Dave Hogan/Getty Images; Jeff Kravitz/FilmMagic
The FCC won't be the only one keeping a close watch on Madonna this Sunday.
As we all wait to see whether or not the fiery singer's halftime show at the Super Bowl will contain anything close to a wardrobe malfunction, Joe Francis will be making sure that she doesn't sing her song "Girls Gone Wild."
Francis, the man who created the infamous Girls Gone Wild franchise is threatening to sue Madonna, issuing her a cease and desist letter claiming he will take legal action against her if she sings that particular song at this weekend's festivities. 
E! News obtained a letter—sent to the pop diva, NBCUniversal and NFL Commissioner Roger Goodell—from Francis' Nevada lawyer David Houston, who states that he first became aware of Madonna's new track based on the presales of her new album MDNA on iTunes and that "the number one song on the album is entitled 'Girls Gone Wild.'"
In the letter, Houston says "Mr. Francis and Girls Gone Wild have worked tirelessly for an excess of two decades to build his brand and to protect his trademark Girls Gone Wild," and that "Girls Gone Wild's trade identity and trademark are extremely valuable assets which my clients protect vigorously." 
The letter claims Madonna has "violated Federal and State trademark laws by making unauthorized use of Mr. Francis' trademark Girls Gone Wild in not only the title, but subject line of her various advertisements in order to lure potential consumers to purchase her latest musical effort."
But it doesn't seem like Madonna's got to worry about a potential lawsuit.
Thanks to NFL Magazine, Madonna's leaked set list does not include "Girls Gone Wild" anywhere in the 12-minute set. The New York Post reports the set list will include "Give Me All Your Luvin'," "Ray of Light" and "Vogue," along with "Music" and "Holiday."
When asked to comment on "Girls Gone Wild" not listed anywhere in the leaked set list, Houston tells E! News, "It would be a wise choice on her part."
(E! is part of the NBCUniversal family.)