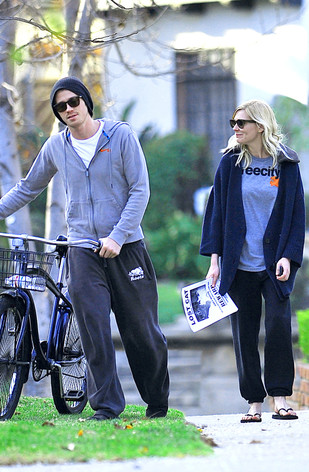 Sharpshooter Images/Splash News
We wouldn't blame Melancholia star Kirsten Dunst for feeling a bit, well, melancholy right now.
The actress was spotted in her Toluca Lake, Calif., neighborhood on Thursday putting up flyers asking if anyone has seen her missing cat.
Fortunately, she got plenty of help from her rumored new boyfriend, Tron: Legacy star Garrett Hedlund, who assisted Dunst in putting up the small posters.
In addition to featuring a pic of the gray and white kitty named Tazzy, the flyers also promise a reward if found.
Fingers—and paws—are crossed, Kirsten, in hopes that your precious pet is located safely soon.