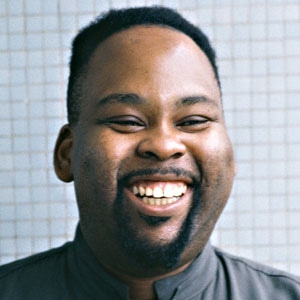 Ian Dickson/Redferns/Getty Images
David Peaston, the R&B/Gospel singer who shot to fame in the late '80s and early '90s with the hits "Two Wrongs (Don't Make It Right)" and "Can I?" died on Wednesday of complications from diabetes.
He was 54.
Per the St. Louis Post-Dispatch, Peaston's niece Neuka Mitchell announced his death on Thursday, saying the crooner was surrounded by his wife and sons when he passed away at his home in St. Louis.
Peaston had the music gene from the start as the son of Martha Bass, who was a member of the Clara Ward Singers gospel group. His older sister, Fontella Bass, also had a top 10 hit in 1965 with the R&B classic, "Rescue Me."
Following in his family's footsteps and after a brief stint as a schoolteacher, the musician headed out to New York where he paid his dues doing session work for fellow gospel and R&B artists.
He first garnered solo attention after winning several competitions on TV's Showtime at the Apollo in the late '80s, particularly on the strength of his stellar rendition of "God Bless the Child." Such performances landed Peaston a recording contract with Geffen Records.
In 1989, he released his debut album, Introducing…David Peaston, which burned up the charts with the soulful piano-driven ballad, "Can I?" and the funky "Two Wrongs (Don't Make It Right)." That success landed the R&B smoothie a coveted slot supporting Glady Knight on tour, and a year later, he snagged a Soul Train Music Award for Best R&B/Soul or Rap New Artist.
Unfortunately Peaston didn't gain nearly as much traction with his sophomore LP, 1991's Mixed Emotions, which failed to crossover beyond the urban market and he began a slow fadeout from the spotlight.
In 2006, despite the loss of his legs, the soul man mounted a comeback with the release of his album, Song Book: Songs of Soul & Inspiration.
No word yet on funeral plans.