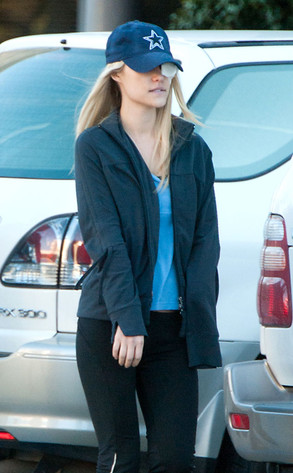 Stern/DoubleVisionMedia
Model and fashion blogger Lauren Scruggs hasn't had it easy these past few months. On Dec. 3, she was in a horrific plane propeller accident and lost her left arm and eventually her left eye.
As her mother Cheryl Scruggs puts it on her Caring Bridge blog, Lauren's continuing recovery will be a "marathon, not a sprint." Cheryl points out that "Lo's physical pain has subsided a great deal [but it's] now the emotional pain that is the tough one."
This weekend, however, the Texas blonde got one step closer to looking and feeling like her stunning self again...