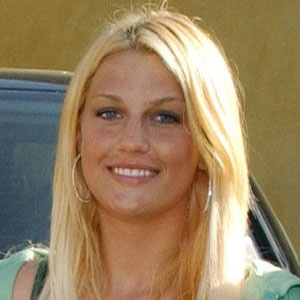 Amy Graves/WireImage
New details have emerged in the "mysterious" death of Leslie Carter, including a possible cause of the 25-year-old's untimely passing.
According to a police report obtained by E! News, the former House of Carters star and sister of Nick and Aaron Carter died as a result of an overdose, with three prescription drugs found near her body.
The report was taken by officials who first responded to the 911 call, and per the document, the three prescription bottles found nearby were Olanzapine, used to treat schizophrenia or bipolar disorder, the muscle relaxant Cyclobenzaprine, and the anxiety medication Xanax.
Though official autopsy results have yet to be released pending the toxicology tests, a source close to the Carters tells E! News that family members believe Leslie overdosed on pills.
Per the police report, Leslie's stepmother Ginger found Leslie's unresponsive body around 4:10 p.m. on Jan. 31 and immediately dialed 911.
Leslie and her baby (she was estranged from her on-again, off-again hubby) were living with her father, Robert, in Buffalo and, a source tells E! News, had been trying to wean herself off her medication.
After her body was found, Robert performed CPR, though Leslie was ultimately pronounced dead at the hospital at 4:59 p.m.
According to Ginger, Leslie "seemed OK in the morning but at times seemed depressed just by the way she was talking."
Earlier the same day, Ginger told authorities that Leslie had fallen in the shower and proceeded to sleep through the afternoon while she cared for the 10-month-old baby.
It was only when Robert came home later that afternoon that Leslie was found not breathing or responding. She was taken to the hospital and pronounced dead a short while later.
Incidentally, it was also noted in the police report that Ginger, while detailing the events of the day, was also getting "progressively worse," with slurred speech and that authorities noted that she, too, appeared to "be overdosing on her medication." She explained that she had taken an extra Xanax in the wake of her stepdaughter's death.
The full autopsy results have not yet been disclosed, though a source tells E! News "the family is devastated" and is already moving ahead with making burial plans.
—Reporting by Ken Baker