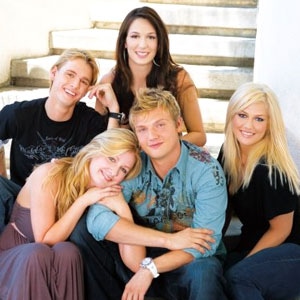 House of Carters
The biggest mystery surrounding the death of Nick and Aaron Carter's sister Leslie Carter is one step closer to getting solved.
E! News has learned that the body of the 25-year-old is currently under examination at the Erie County Medical Examiner's Office in upstate New York.
While the Carter family this morning confirmed the sad news of Leslie's death, so far there has been no word on the cause of her passing.
Sadly, the family itself is for now as in the dark as their well-wishers, with a source close to the Carters telling E! News that Leslie's death is just as "mysterious" to them as the rest of the world and that they, too, are seeking information on her untimely passing.
Here's hoping they get answers soon.
—Additional reporting by Ken Baker