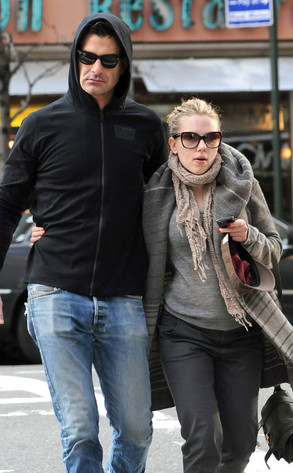 Elder Ordonez/INFphoto.com
Is it a friend? A costar? A boyfriend? Until Scarlett Johansson sets the record straight, the rumor mill seems content to focus its speculation on the latter.
The 27-year-old actress got tongues wagging this week, when she stepped out in NYC with a new mystery man on her arm, holding hands with the hunky older dude all over the Big Apple (with an even bigger smile on her face).
So, who is that all but masked man?