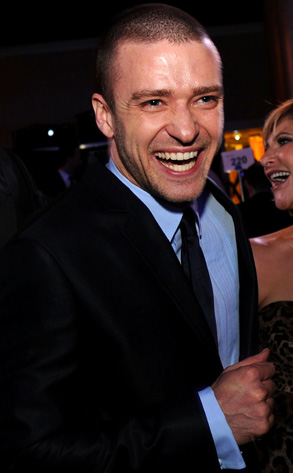 Kevin Winter/Getty Images
Oh, J.T., you've really grown up before our eyes!
From boy-band frontman to bona fide international star, Justin Timberlake has risen through the ranks of Hollywood. And today, the former teen idol turns 31 years old!
This past year has been a big one for the Tennessee native. He starred in three feature films, attended the Marine Corps Ball, hosted Saturday Night Live—again—and of course, popped the question to longtime girlfriend Jessica Biel. (Although the brunette beauty is keeping her ring under wraps. We want to see the sparkle!)
So happy birthday, Justin. Your true [baby] blue fans know your career is just beginning.