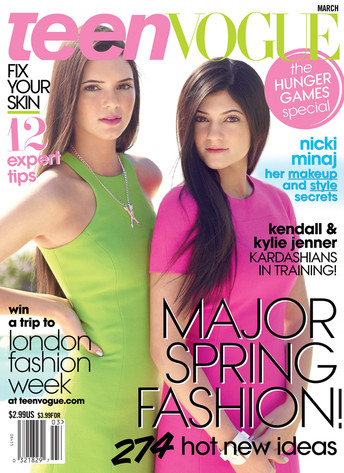 Teen Vogue
Kendall and Kylie Jenner have gone from budding fashionistas to cover girls.
Like their older sisters, the teenage reality stars are becoming quite the pros at scoring a major magazine cover, this time striking fierce poses on Teen Vogue's upcoming March issue.
But what did big sister Kim Kardashian have to say about the lastest Kardashian Kover?