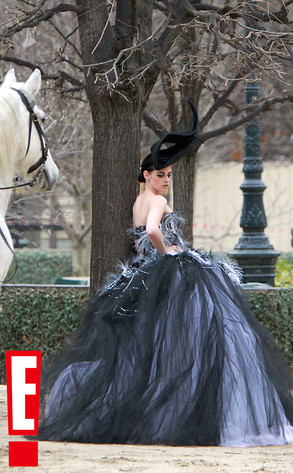 Splash News
Sacre bleu! Kristen Stewart looks fab-u-lous!
The Twilight star just jetted off to Paris yesterday but doesn't seem to be suffering from any jet lag. Instead, K.Stew got all dolled up in a designer couture and frolicked with some very high fashion horses.
And we've got the photos for you first!
So what's the special occasion?!