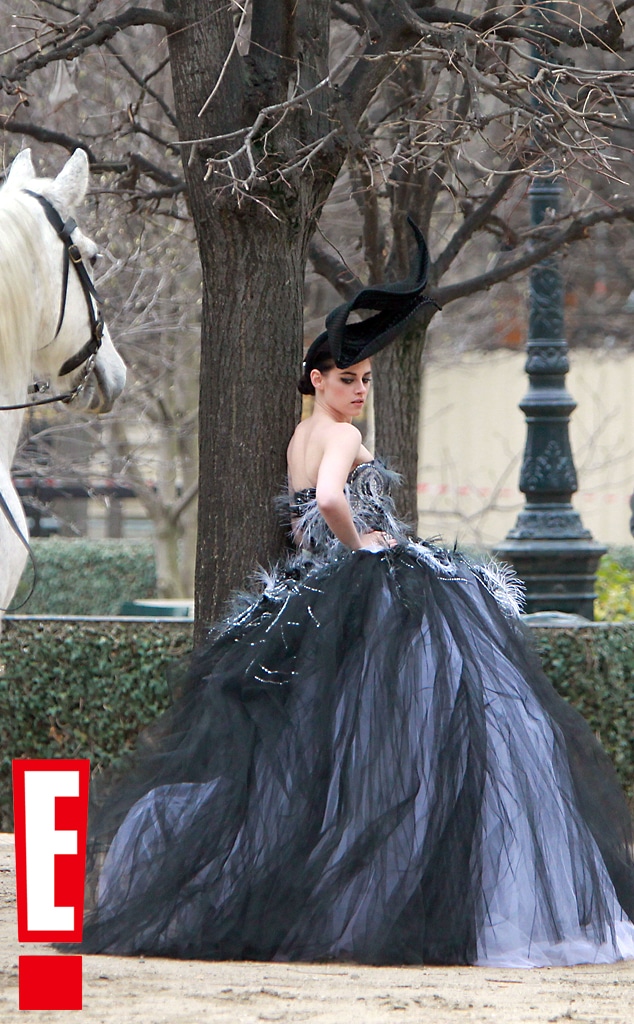 Splash News
Sacre bleu! Kristen Stewart looks fab-u-lous!
The Twilight star just jetted off to Paris yesterday but doesn't seem to be suffering from any jet lag. Instead, K.Stew got all dolled up in a designer couture and frolicked with some very high fashion horses.
And we've got the photos for you first!
So what's the special occasion?!
A magazine shoot—and not just any magazine but the very chic Vanity Fair.
Rockin' a feather-adorned blue dress and an exotic hat that would leave any maiden at the Royal Wedding green with envy, Kristen served up her best cover girl poses while shooting with Mario Testino in a Parisian park.
Couldn't you just die and go to fashion heaven imagining the spread that's gonna result from this shoot?!
And we hope it's just the beginning of K.Stew's tour-de-fashion mag, seeing as the box office babe has a handful of flicks to promote this year (such as Breaking Dawn Part 2 and Snow White and the Huntsman, and eventually On The Road).
So get to clickin' and check out this gallery of exclusive snapshots straight from the set of the shoot, then hit up the comments section to tell us exactly how haute you think Kristen is looking!