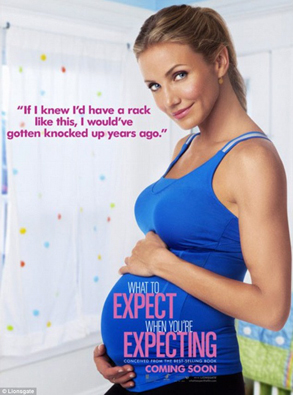 Lionsgate
Ok, so it's not a real baby bump, but Cameron Diaz is definitely giving us a pretty good idea of what she might look like if she ever did get pregnant.
What we have here is one of several posters just released for the upcoming comedy What to Expect When You're Expecting.
Based on the bestselling guide of the same name, the flick features several other lovely ladies including Anna Kendrick, Brooklyn Decker and Elizabeth Banks.
So, what can we expect Cam's costars to look like when the movie hits theaters on May 18?
Check 'em out after the jump and see!