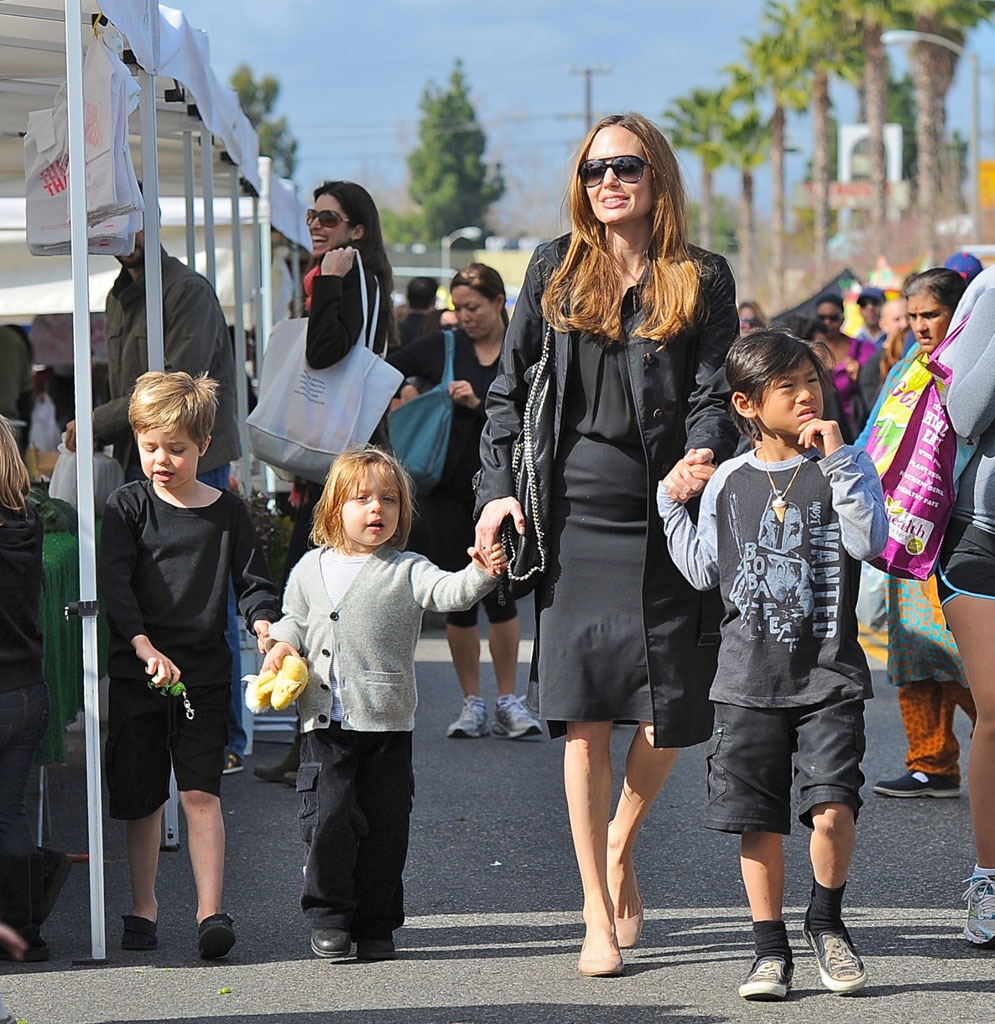 NPG.com
Strawberries? Check. Veggies? Check. Celebrity kids? Ring 'em up—this market's got quite the crop!
Angelina Jolie swung by an L.A. farmers' market on Sunday with three of her kids in tow: Shiloh, Knox and Pax. The Earth mom looked chic and subdued in an all-black ensemble, but it was her kids who turned out to be her most adorable and eye-catching accessories.
Shiloh, in particular, sported a short new 'do, and her outfit complemented Mom's all-black getup. Matchy-matchy!
So what did the Jolie-Pitt mini-clan do at the market?
PopSugar reports that the kids had a blast snacking on goodies like chocolate-covered strawberries and Italian ices, and that Knox even got to hop a ride on a pony. Pax, on the other hand, showcased some martial-arts derring-do.
(Do we have a budding action star in the fam here? Hollywood agents, line up and take a number!)
Consider it a moment of calm for Jolie, who, along with beau Brad Pitt, is having a busy awards season. She's been making the rounds on behalf of her directorial debut, In the Land of Blood and Honey, which snagged a Golden Globe nom and recently won her the Stanley Kramer Award from the Producers Guild.
Don't expect things to mellow down soon. This morning, Pitt scored an Oscar nomination for Best Actor for his understated work in Moneyball. So, you can expect to see way more of the power couple on the red carpet.
Let's hope Angie bought a whole bunch of fruit at that market: Sounds like it's time to make daddy a celebratory pie!