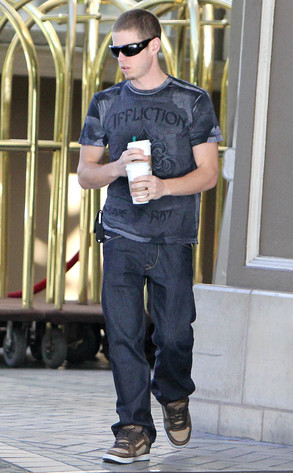 GSI Media
He's with the band. Well, the singer.
Now that his sister's love life has gotten a little less complicated, this supportive big brother has swooped in to offer some moral support. He was spotted dropping off his rocking little sis at the Beverly Hills Four Seasons over the weekend.
That's a long way from their native Canadian home. But hey, at least there's one boi in her life she can count on.
So whose big bro is this?