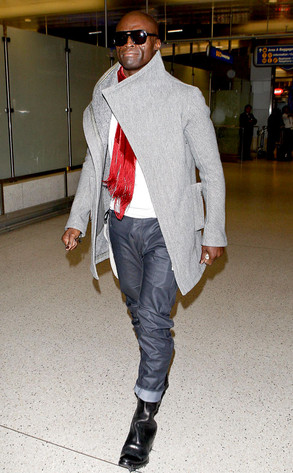 RAMEY PHOTO
Seal and Heidi Klum may have said auf wiedersehen to their marriage, but the show must go on.
And that's just what it did over the weekend, when the singer continued to make the promotional rounds in the U.K. for his new album, Soul 2, just as word was breaking that his seven-year union to the supermodel was over.
Inevitably, paparazzi caught him on his return trip back to the States...with what certainly appeared to be a rather curious item of jewelry still perched on that finger.