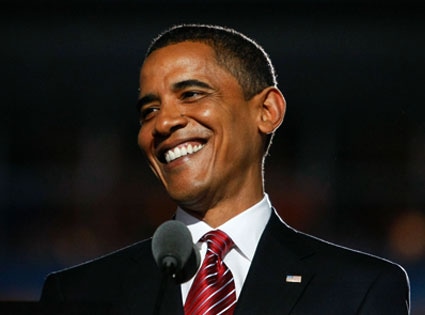 Joe Raedle/Getty Images
Live from New York, it's...not Barack Obama.
The presidential hopeful is postponing tonight's appearance on the season premiere of Saturday Night Live due to Hurricane Ike, which has ravaged Texas' Gulf Coast.
"In light of the unfolding crisis in Texas, Senator Obama has decided it is no longer appropriate to appear on Saturday Night Live tomorrow evening," Obama spokeswoman Jen Psaki explained in a statement issued late Friday night.
The Democratic senator's appearance will be rescheduled for a more appropriate time.
Tonight's show will be hosted by Olympic sensation Michael Phelps and features musical guest Lil Wayne. Alum Tina Fey is rumored to be making a surprise appearance as her dopplegänger, Republican vice-presidential nominee Gov. Sarah Palin.