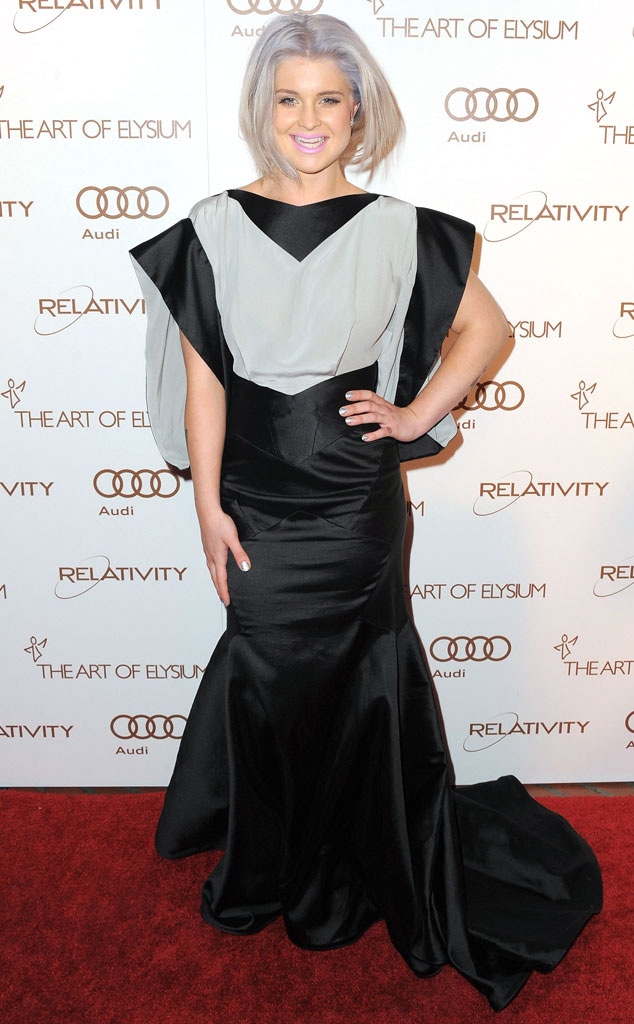 Jordan Strauss/WireImage
Kelly Osbourne isn't shy when it comes to discussing her past relationship with drugs and alcohol.
In 2009, Sharon and Ozzy Osbourne's 27-year-old daughter got clean and sober after her third stint in rehab. Today, though, Radar Online published a report claiming the E! Fashion Police host was "back to boozing" Saturday night at a pre-Golden Globes party in L.A.
What did Osbourne have to say about the reports of her being "so wasted?"
"Thats funny radar because i was not even at any of the after parties i was working!!!!" she tweeted, adding, "@radar_online please stop writing bulls--t about me i did not even go to any golden globe parties i was working!
"I will say this till I'm blue in the face I DO ENOUGH STUPID S--T YOU DONT NEED TO MAKE THINGS UP!"
And there you have it.
"My roommate and I are having a proper laugh about all this B.S. press," she added a bit afterward. "He goes, 'I wish you were that fun. U never do anything but work old lady.' "
To pal Melissa Rosenfield, who proposed a Big Fat Gypsy Weddings marathon (a series from the U.K.'s Channel 4) when she returned to town, Osbourne tweeted, "melissa you know me to well! you gotta laugh if people only knew how nerdy and boring i really am."