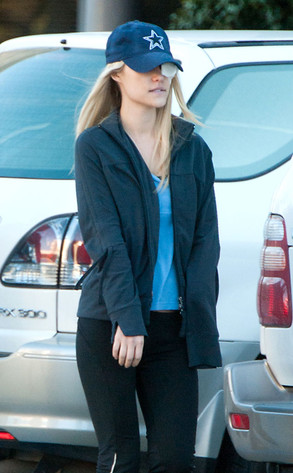 Stern/DoubleVisionMedia
Lauren Scruggs has not only survived, she's thrived.
As if it wasn't remarkable enough that the part-time model and fashion editor made it through her horrific accident last month in which she unknowingly walked into a plane's propeller, new photos released this week—the first taken of Scruggs since her Dec. 3 accident—show just far she's come.
The photos and video were taken on Tuesday, and show Scruggs leaving her rehab center, the Baylor Institute for Rehabilitation in Dallas, while surrounded by her family.