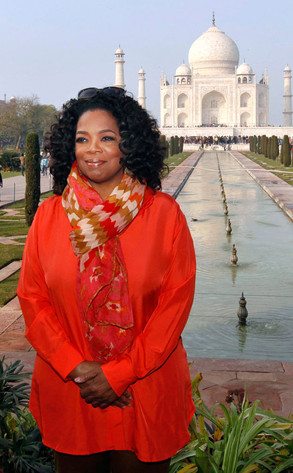 AP Photo/Mustafa Quraishi
They love Oprah Winfrey in India—perhaps a little too much.
On a sojourn to the subcontinent this week, the former Queen of Daytime decided to pay a surprise visit to the sacred Hindu town of Uttar Pradesh, but things didn't go as smoothly as planned after her private security guards got into a row with local Indian reporters.
Perhaps some meditation is in order...