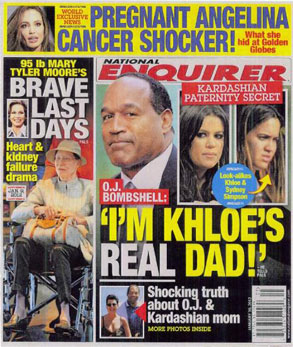 National Enquirer
Well, here's a theory.
"Now we have all the answers!" Kim Kardashian tweeted rather jocularly today in response to the National Enquirer's latest cover, which boasts the scoop: "O.J. Bombshell: 'I'm Khloé's Real Dad!' "
The Enquirer's brazenness is duly noted, but we're really too busy admiring Kim's sense of humor...