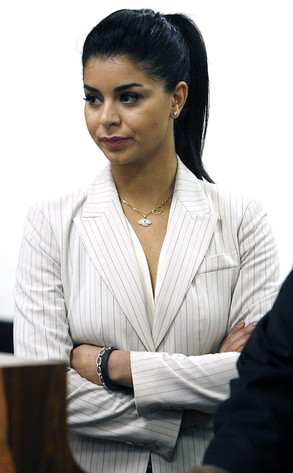 AP Photo/Gary Malerba
Rima Fakih isn't talking, but at least she's no longer in denial.
"Of course she's remorseful," her attorney, W. Otis Culpepper, told reporters today following a hearing on Fakih's DUI case, the former Miss USA's first appearance in court.
Calling his client a woman of "substantial character," Culpepper said that he's prepared to go to trial but anticipates a "proper conclusion" will be reached beforehand.
But what did Fakih, who at first denied being the "Rima Fakih" who was busted for alleged drunk driving in the Detroit area last month, have to say after court?