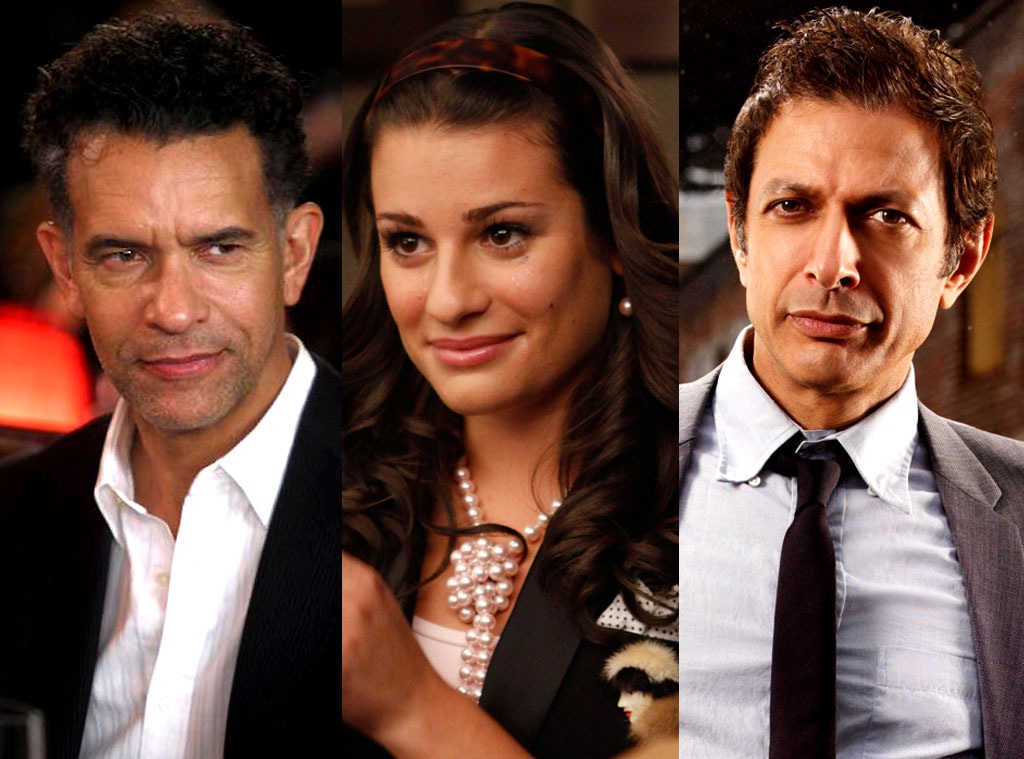 ABC, FOX, USA
File this under the category: "No One Saw Coming."
Despite longtime rumors and fan speculation that some huge guest star like Elton John would play one of Rachel's (Lea Michele) as-yet-unseen fathers on Glee, the Fox hit has gone a slightly different route, casting...
America's favorite Fly boy (and Law & Order: Criminal Intent star)...Jeff Goldblum! And Tony-winning Broadway vet Brian Stokes Mitchell.
Fans have known since the first season that one of Rachel's gay fathers was African American, making the fact that they aren't quite sure whose sperm was used for the surrogate pregnancy all the more funny.
Goldblum and Mitchell will appear in the Feb. 14 episode, titled Heart, and they will sing.
Michele, who told us she was helping Ryan Murphy come up with casting ideas for her on-screen dads, tweeted about the news. "So excited that we're finally going to get to meet Rachel's dads!!! So anxious to get to work with both of them!!" Michele writes. "Brian Stokes and I have been friends for ages!!! We worked together on Broadway! So happy he's going to be on the show!!!"
TV Line first reported the news.
What do you think Gleeks? Digging this casting?
Also, stand by because part two of my exclusive interview with Cory Monteith is posting soon! (Part one, which is likely to give Finn and Rachel fans a coronary, posted last night.)